The Hanford Reach - 1907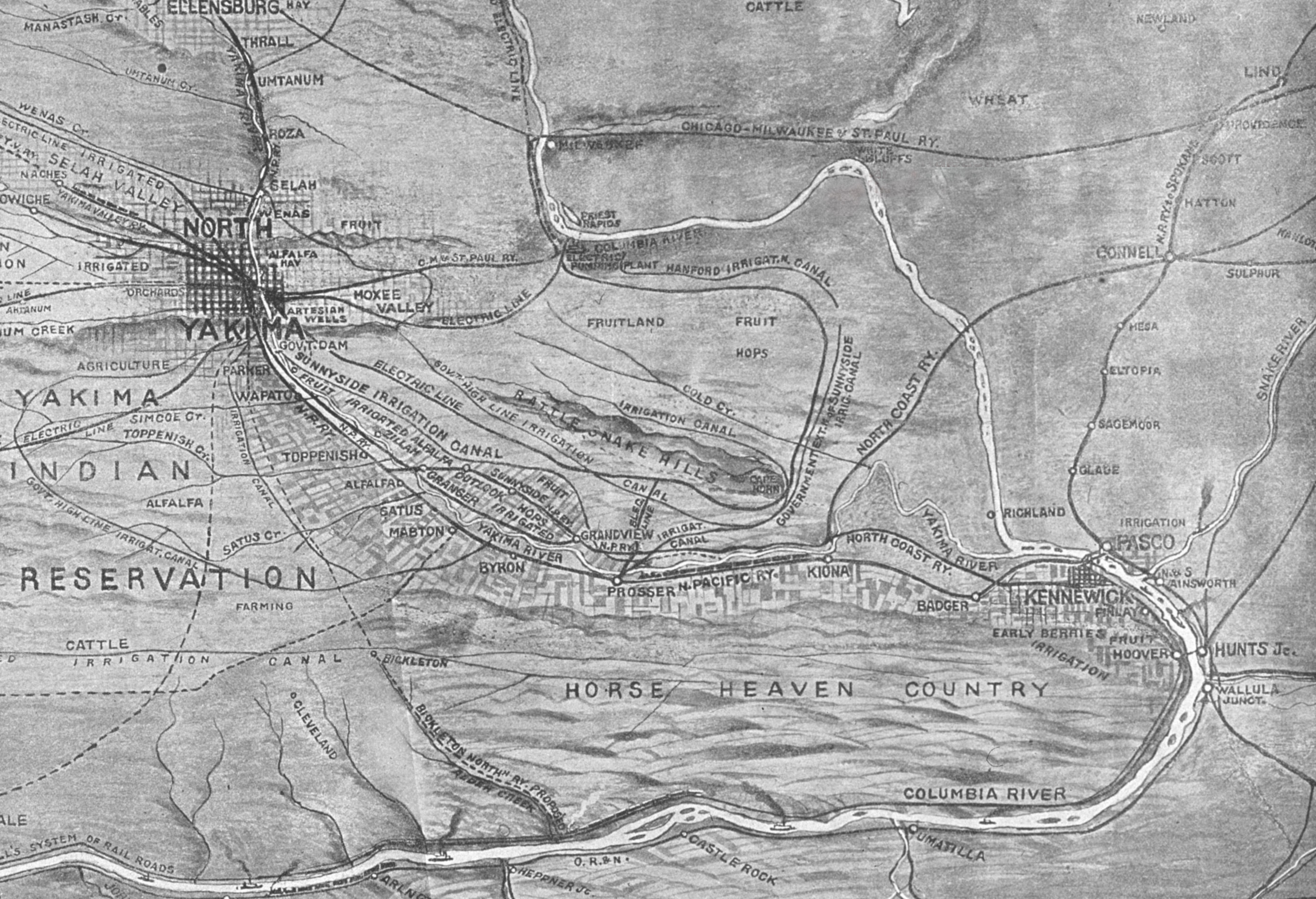 Use the buttons (

) in the upper left to zoom in and out.
Drag the map in the desired direction using the mouse to view a different portion of the display.
To Start You Thinking -
The Hanford Reach is the region north and west of the city of Kennewick, Washington bounded by the Columbia and Yakima Rivers. This early map provides a rich picture of both the physical and cultural geography of Hanford and the surrounding area in 1907.
1) Agriculture was the lure that drew settlers to the Hanford area. Identify as many different crops that were grown in the region according the information in the map.

2) What transportation options were there for Hanford farmers?

3) Identify and describe the irrigation sources available to Hanford farmers.

4) What was the source of electric power for the region?